What is SEO?
SEO means Search Engine Optimization. Search engine websites have a strong user group, and using the rules of search engines to improve the natural ranking of a website within the relevant search engine can quickly take a leading position in the industry and achieve the realization of network traffic. Using SEO to optimize its keyword ranking attracts users and brings a more accurate customer group to the website.
Why SEO monitoring needs proxy?
Common search engine sites usually use complex algorithms to avoid cheating and abuse. Therefore, a single IP address usually cannot complete all the SEO monitoring work. Using YiLu proxy IP as a bridge between search engines and devices can effectively avoid access restrictions and gain insight into the global search trends of the industry at any time.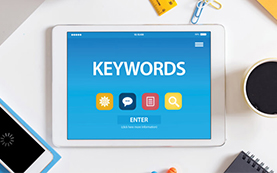 Using YiLuProxy helps to extract SERP data, search volume, and ranking data for keywords. When analyzing hundreds or even thousands of URLs, users may need a good and verifiable proxy solution for their SEO needs. YiLuProxy is used for SEO monitoring to enable access to ASN, ISP, and IP in most countries.
Why choose YiLu Proxy for SEO monitoring?
YiLuProxy has over 10 million real residential IPs with high purity and stability. With the high-quality rotating IPs provided by YiLuProxy, you can easily collect and analyze valuable SEO data, which will be able to improve your ranking in search engines and contribute to your online image, giving you an advantageous position in the fierce competition of SEO.
How to use YiLu Proxy to carry out SEO work?